Description
esaning

Material: 90% polyester
Length: knee length
Sleeve: sleeveless
Adjustment: Suitable for club, nightclub, party, night out, clubwear, evening, wedding, homecoming. Style good for Spring,Summer,Autumn and Winter.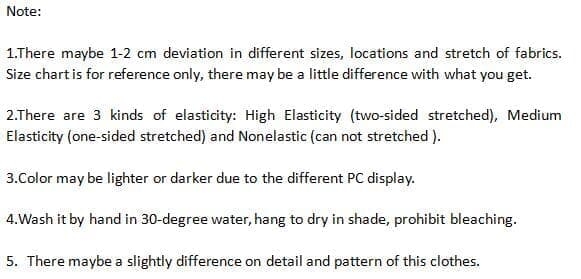 Reviews (9)
ByPAULA A KEIMFriday, 24 April 2020
Absolutely love this dress. I can highly recommend. I have just ordered a second one. Bought mine for a holiday next month. Bought the white and just ordered the black. It's stretchy material so very comfortable to wear. I'm 5'6" tall and a size 12 and I ordered the L but I like to have comfort in a dress. It's a really good fit. Good quality too. Price is great. What more could you ask. Really happy.
ByKayla BiwerMonday, 20 April 2020
The colour is great and does not fade when washed. Great for creating the sexy look.
ByTaWannaWednesday, 15 April 2020
A lovely dress both for work and nights out
ByLitaFriday, 10 April 2020
BydonnaThursday, 02 April 2020
Lovely dress. Very comfortable. Definitely recommend it. Had couple good compliments as well :)
ByGonzalezMonday, 20 January 2020
It's a pretty dress, as described but i have no boobs and that area fit me big. It's super opened in that area. It fits like a glove all around.
ByDeePea91Monday, 20 January 2020
This dress was such a great material. Very thick but stretchy at the same time. I was able to dance in it all night without the material stretching out. Overall Great buy!
ByPliThursday, 16 January 2020
I'm so happy with this dress, I was so pleased I purchased, the color is so brilliant, the bandage are great mad my waist even smaller. The material quality is great look expensive dress.
ByLAMonday, 06 January 2020
For the most part, I absolutely love this dress!!! I received so many compliments and it photographs amazing!! The fit is so comfortable and true its size. However, I think it is meant for larger breasted ladies, it would probably work a little better. I had to constantly adjust my tatas as they we getting squished by the straps on the front. Other than that, love it and will wear it again, and am ordering in different colors. It's a gorgeous dress for sure. 🥰💕💖