Description
esaning

Material: 90% polyester
Length: knee length
Sleeve: sleeveless
Adjustment: Suitable for club, nightclub, party, night out, clubwear, evening, wedding, homecoming. Style good for Spring,Summer,Autumn and Winter.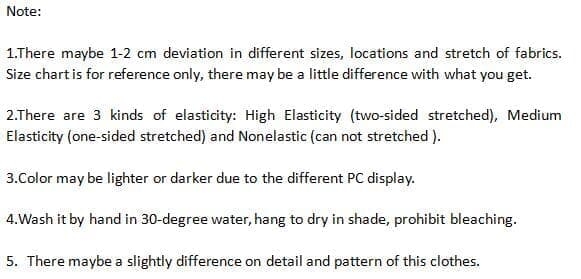 Reviews (9)
ByBarbara TietsworthFriday, 24 April 2020
beautiful dress arrived on time
ByjammieMonday, 20 April 2020
Bought this dress to wear to a wedding. Received lots of compliments. I'm 5'8 and 217 lbs. I wear an XL in shirts and size 14 jeans. I bought an XL is this color and it fits great expect, the shoulders are a little big.
ByER_night_owlWednesday, 15 April 2020
Very Happy with my purchase
ByMichi the veganSaturday, 11 April 2020
I wear a size 12, so ordered a M size, fits perfectly, had the dress a while now, it's still one of my most favorite dresses and cheapest. The front of the dress revealed to much cleavage for me so stitched it up to reveal less. Figure hugging and retains it's shape when washed. Great bargain!
ByDagmar JenisonFriday, 03 April 2020
ByHopeWednesday, 22 January 2020
Got so many compliments! fits perfectly. Very Thick bandage material, still stretchy.
ByMarie DuncanMonday, 20 January 2020
Let's just say, I was definitely turning heads with this dress! I got stopped by men and women that night lol. Fit was amazing and it held everything in place. I ordered my regular size, Large and it fit like a glove. I would definitely recommend this dress.
ByKarla Phoenix RodriguezThursday, 16 January 2020
Much better than expected. I'm 5'7 176lbs and ordered the large. Pushes everything out/in at all the right places. High school reunion here we come.
ByAlicia BoganMonday, 06 January 2020
Dress is great. Fits very well. I got a large and needed to go down to a medium, but only because I wanted a more snug fit. If you want a tighter fit I would go a size down. Great item and came quickly. Would buy again.